Fabio Tononi and Bernardino Branca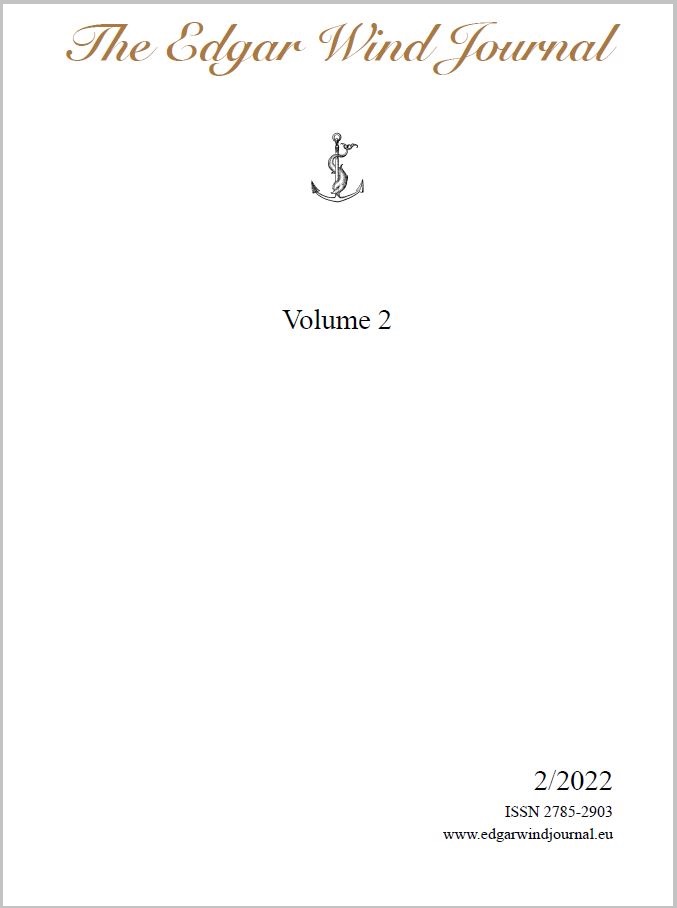 Abstract
The present issue is inspired by the conference Edgar Wind: Art and Embodiment, organised
by Bernardino Branca and Benjamin Thomas at the Italian Cultural Institute of London on
28 and 29 October 2021. The aim of this issue is to reflect on a number of themes and
concepts investigated by Edgar Wind throughout his intellectual career. Many of his
works, both in philosophy of science and art history, contain the elements that generate
one of his main philosophical contributions: the notion of embodiment.
The Edgar Wind Journal 2: 1-8, 2022
DOI: 10.53245/EWJ-00007
Copyright: © 2022 F. Tononi and B. Branca. This is an open access, peer-reviewed article published by Bernardino Branca