Fabio Tononi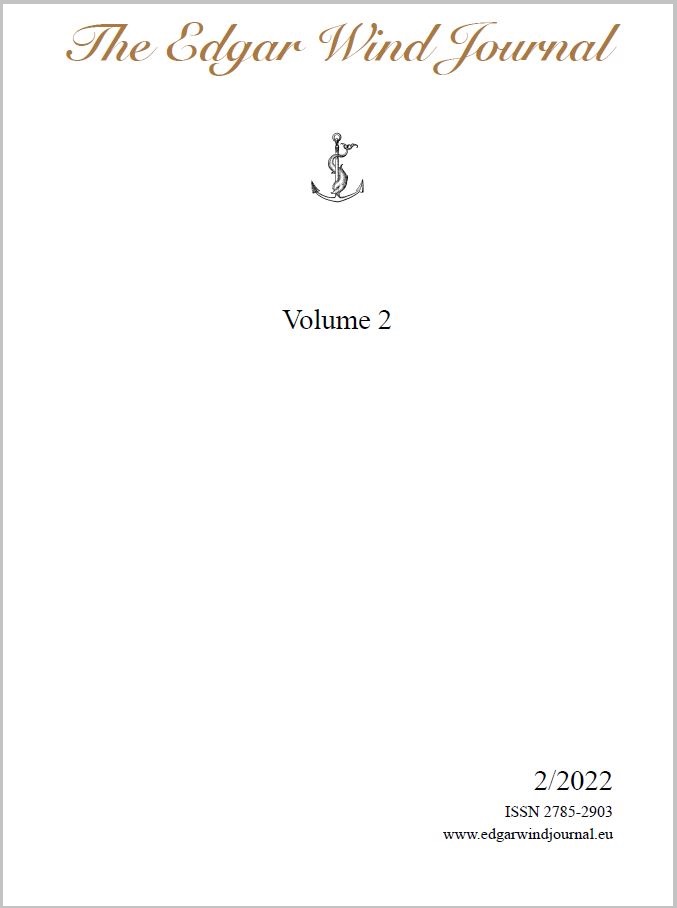 Abstract
This paper analyses Edgar Wind's interpretation of Aby Warburg's opus by focusing on the role of
the concept of Einfühlung (empathy) theorised by Robert Vischer in Warburg's thought. The notion
of empathy is at the core of Warburg's investigation of Renaissance imagery, style, symbols, and
human expression. This study also updates Vischer's, Warburg's, and Wind's insights on the
biological basis of empathy in light of recent neuroscientific research, as Warburg and Wind
desired. As this study shows, the concept of Einfühlung can be further developed, considering
recent advances in cognitive neuroscience, confirming Warburg's and Wind's understanding of the
biological implications of images for both the artist and the observer. To this end, ongoing
neuroscientific research on motion, emotion, and empathy is considered.
Keywords
Aby Warburg; Edgar Wind; Einfühlung; Empathy; Expression; Imagery; Kulturwissenschaft;
Neurophysiology; Robert Vischer; Symbols
The Edgar Wind Journal 2: 38-74, 2022
DOI: 10.53245/EWJ-00009
Copyright: © 2022 F. Tononi. This is an open access, peer-reviewed article published by Bernardino Branca